Implement the reduced VAT changes in under 30 minutes! Our new app is free and available in your SyrveWeb.
Last week, following Chancellor Rishi Sunaks announcement, we sent customers a guide on what system changes Syrve has already completed and what they need to do. View the article here.
However, we wanted to make it even easier for you to implement the changes!
Over the weekend our developers have been busy coding, drinking lots of energy drinks and have created a new app – to help customers get ready for the reduced 5% VAT changes before next Wednesday 15/07. It is free and now available in your SyrveWeb.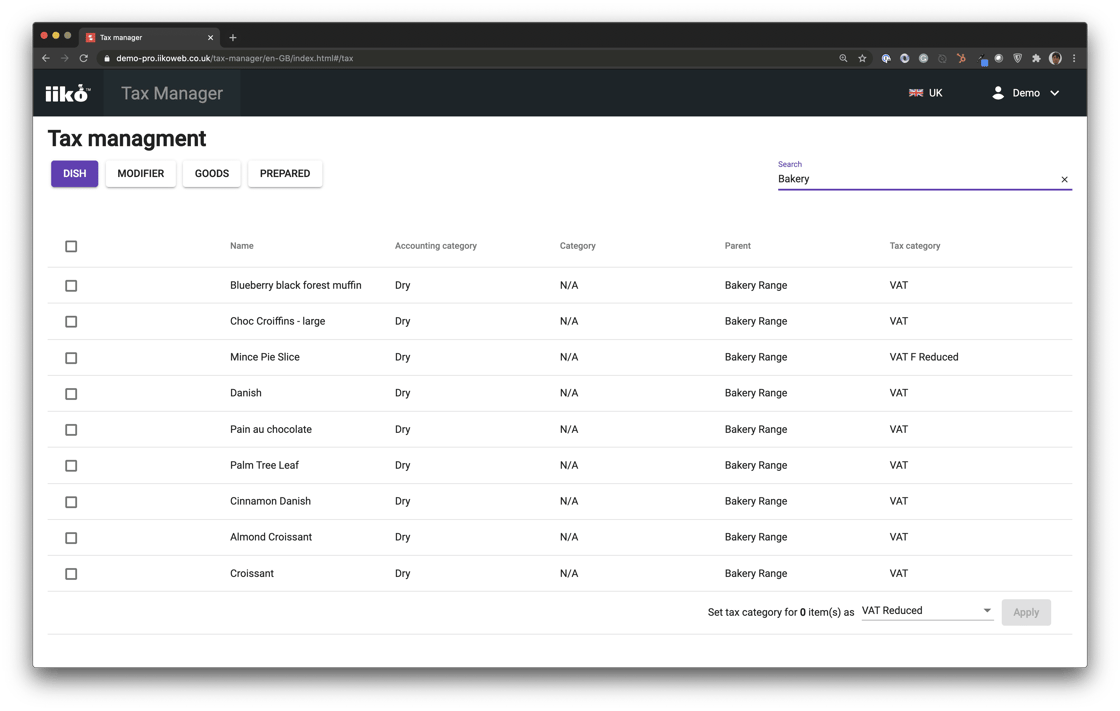 In the Tax Manager you can see a table of all your items, categories, types of items and VAT rates.
You can select more than one (e.g. by VAT rate or group) and apply any changes to items en-masse. This will significantly reduce the time required to make the VAT changes.

You can find the app in your SyrveWeb > Configuration > Tax Manager.
Allocating the new VAT rates with the new Tax Manager app should not take longer than 30 minutes.
It can still be done in advance of the Wednesday 15/07 as your items will still continue to run at 20% VAT.
On Wednesday morning we will apply the new 5% VAT rate to all new VAT categories to complete the change.