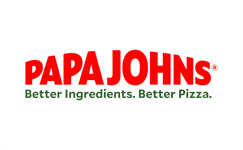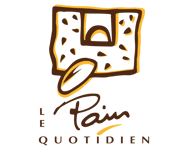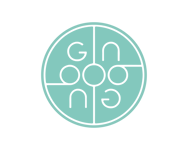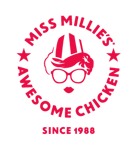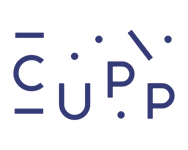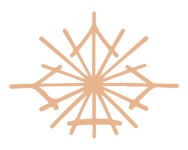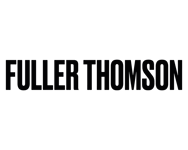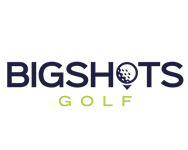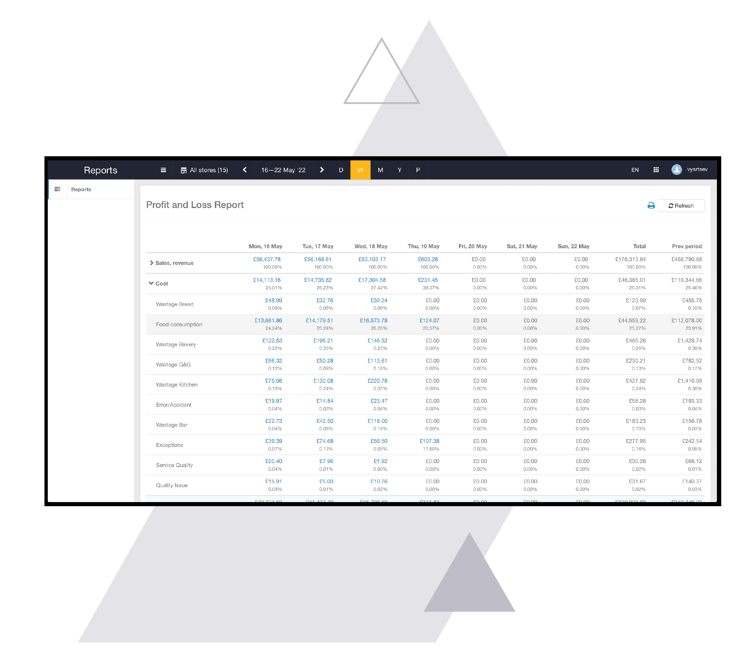 Know Where Your Money's Going
Do you know exactly where every penny goes? Do you know the impact of changes to labour, recipes or suppliers on your finances? Syrve lets you dig down and see what's happening.
Auto calculate outgoings across payroll, purchasing, and more

Act quickly based on real-time identification of cost leakages

Easily see how recipes and wastage impact your profit & loss figures

Instantly spot discrepancies and oddities that warrant a closer look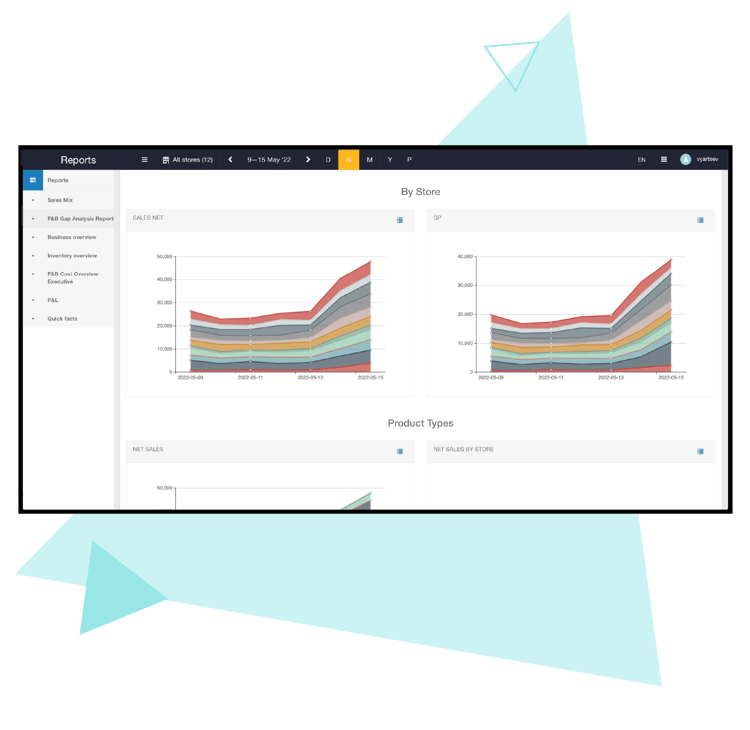 View an Overall Picture of Your Cost Base
Syrve makes it easy to take a step back and view your entire financial situation as a whole, helping you gain deeper insight and see how you could save money.
Drill down into your profit and loss data at a granular level

Easily make changes and see the impact on your Profit & Loss immediately

Understand more about the individual aspects of your cost base: labour, food waste, operations costs etc.

Identify anomalies that could be bubbling under the surface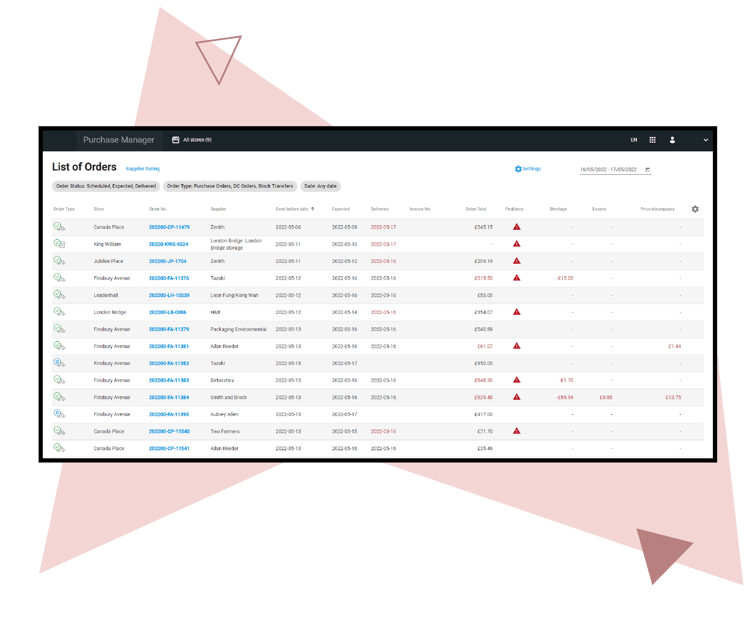 Adapt as Needed
Improving your Profit and Loss status means either growing your profits or minimising your losses. Syrve's built-in reporting and active alerts allow you to make the best decisions for your business.
Use Syrve's Purchase Manager to conduct a full purchase analysis

Easily see which suppliers are performing, delivering accurately and on time

Automatically track hundreds of key indicators in real-time

Make smart, data-driven decisions to protect your profits and reduce loss
Hear from restaurant owners directly!
See how Sryve is helping hospitality businesses around the globe boost performance.
Flexible Pricing, Stay in Control
Say goodbye to fixed long-term contracts and hidden fees, with Syrve you benefit from flexible, pay-as-you-go (PAYG) plans that scale with your business.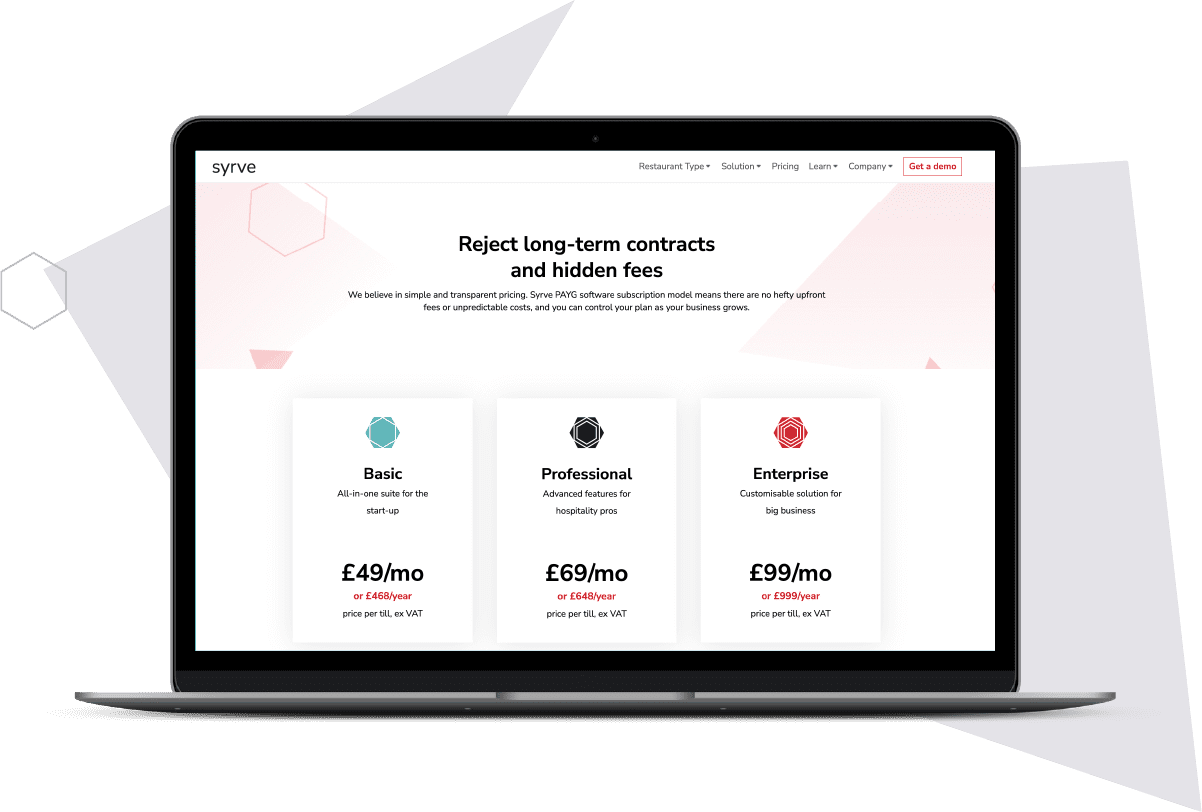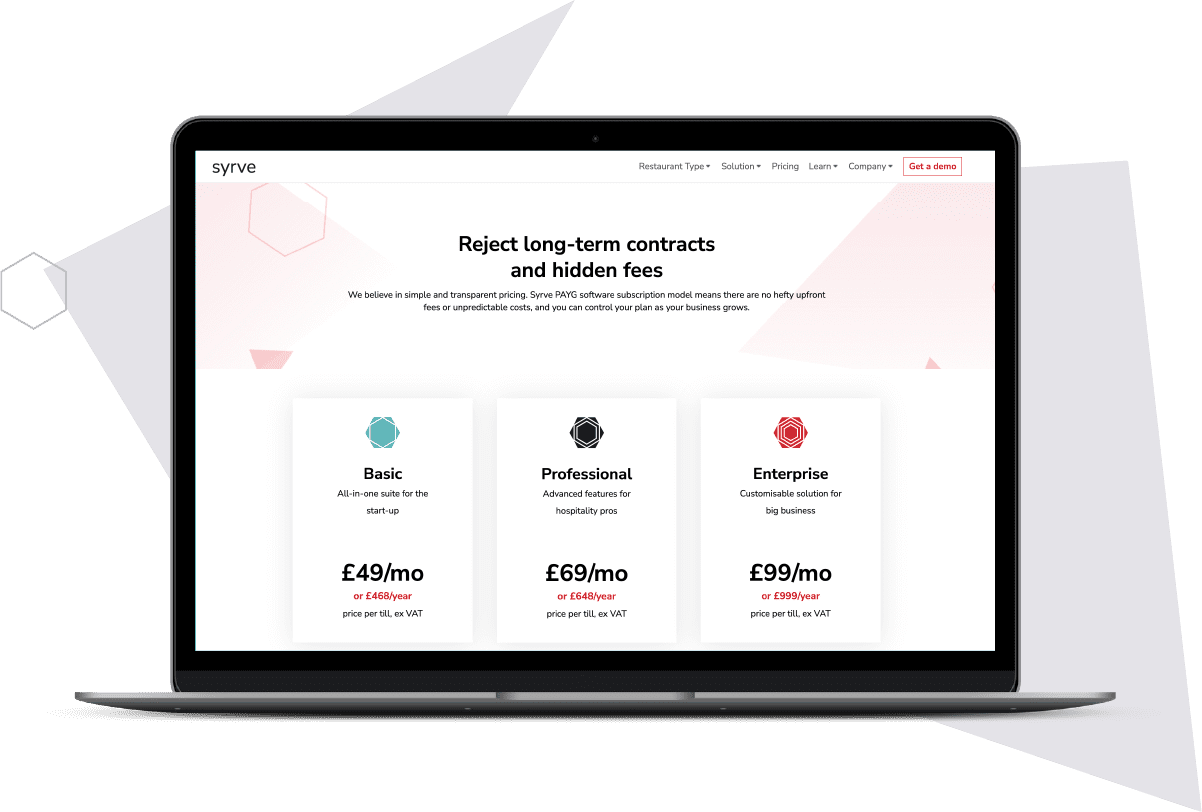 FAQs, Your Questions Answered
We are here to help, check out these frequently asked questions.

Prefer to speak with one of our experts, schedule your personalised consultation.
1. Is Syrve just for accounts management?
No. Syrve focuses on providing comprehensive cost management functions, going beyond core financial reporting with broader capabilities to monitor all costs.
2. How in-depth is Syrve's cost control data?
Syrve enables you to drill down to a very granular level to access the type of data you need. It's possible to drill down through the P&L and see every movement of detail back to source.
3. How accurate is Syrve's cost data?
Syrve's cost reports are generated from real-time data held within your Syrve system. There are no gaps between Front of House and Back of House. Staff enter information where it happens in real-time. This eliminates duplication and errors. Therefore, if your system data is accurate, you can be sure your cost reports are, too.
4. Is there a data lag?
No. Syrve operates in real time, allowing you to capture what's happening right in the here and now. This helps you make the best decisions for the future of your business.
5. How does cost control reporting work?
Syrve does the heavy lifting for you within your system. You can manage your entire operational cost base, and create and view cost control reports with ease to track changes in labour, recipes, prices, waste, purchases, utility charges, and more.
6. Is payroll information included in Syrve's reports?
Yes, it's possible to view staff costs, payroll, hourly rates, and more in Syrve. This enables you to keep track of your cost base in real-time and ensure the data that is passed to your payroll system is accurate. You can also add any additional costs manually to ensure you have the most accurate data.
7. What software can Syrve integrate with?
Syrve has been designed to integrate seamlessly with many leading accounting and payroll solutions, helping you to gain deeper insights through your digital tools.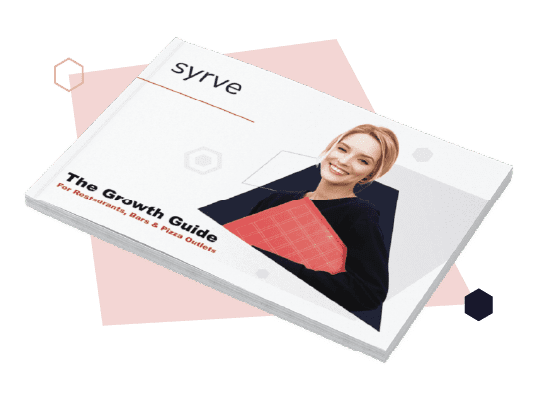 Syrve transforms your processes end-to-end helping you to scale.
Learn how is it possible to grow from a handful of locations into something bigger, greater and more rewarding for you.