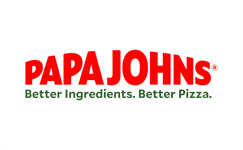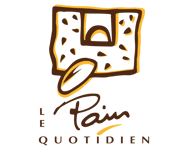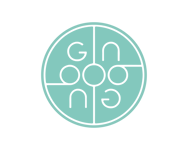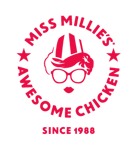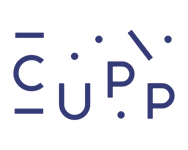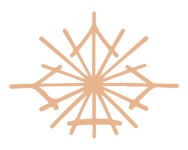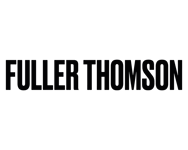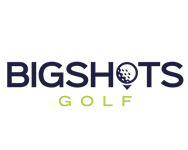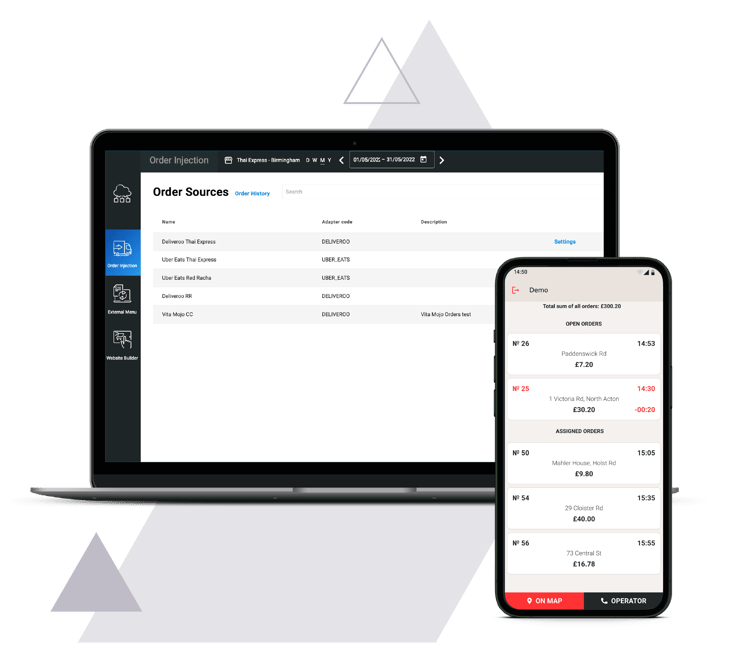 Multiple Channels,
One Pipeline
Accepting orders from phone, website, app and aggregators? With Syrve, there's no need to handle them all separately. Syrve brings all your orders into a single workflow.
Accept, manage, and track orders from every channel via one interface

Eliminate the need to rekey web orders manually into your system

Fire orders directly into your production pipeline to minimise delays

Expand your reach and make it easier to integrate with delivery partners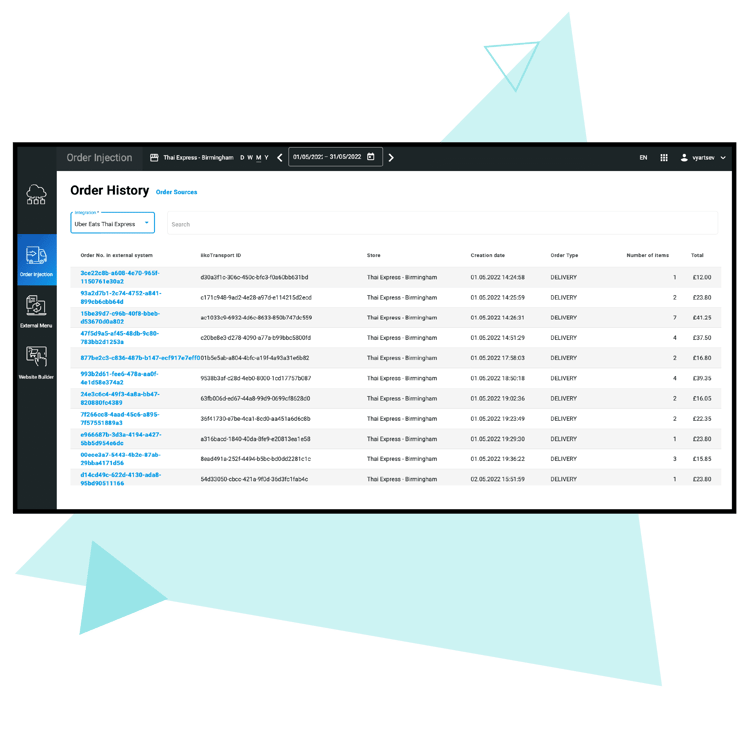 Take Full Control of Your Delivery Operations
Expanding into the delivery market doesn't mean you need to relinquish control as your teams get busy. Syrve helps you keep on top of things, from start to finish.
Monitor performance across kitchen, production, and delivery in real-time

Distribute orders across multiple outlets, based on resources and availability

Gain instant access into valuable production and delivery data

Monitor inventory, optimise staff rota, control costs, and forecast accurately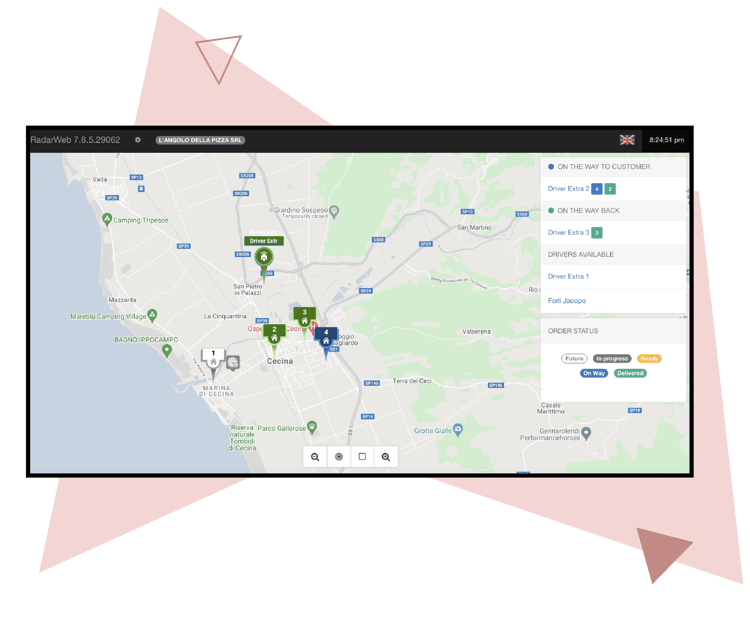 Provide a Superior Customer Service
Delivery comes with its own challenges. And making one mistake could deter customers for good. Syrve reduces risk and helps you offer a great experience.
Distribute orders among drivers and provide routes for optimal delivery

Reward repeat customers through loyalty programmes and special offers

Avoid losing orders, safe in the knowledge everything's managed by Syrve

Monitor deliveries on a visual map and check they've arrived on time
Hear from restaurant owners directly!
See how Sryve is helping hospitality businesses around the globe boost performance.
Flexible Pricing, Stay in Control
Say goodbye to fixed long-term contracts and hidden fees, with Syrve you benefit from flexible, pay-as-you-go (PAYG) plans that scale with your business.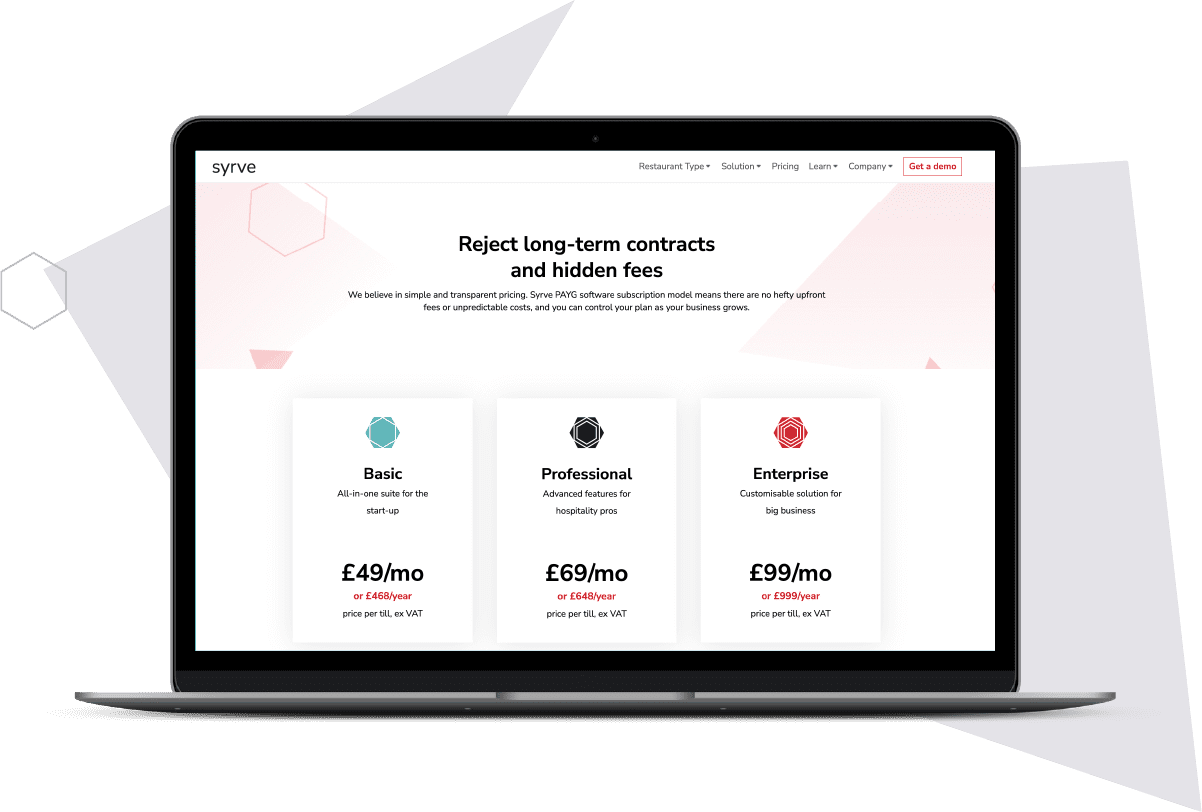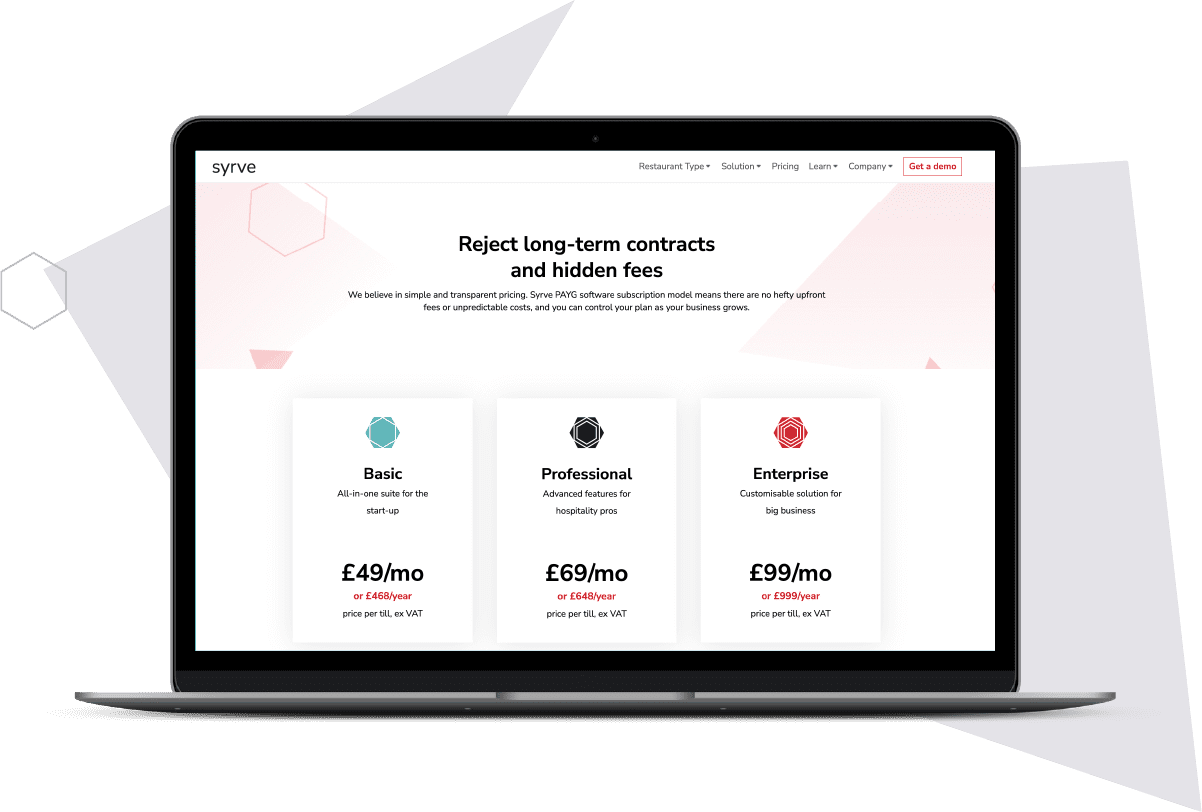 FAQs, Your Questions Answered
We are here to help, check out these frequently asked questions.

Prefer to speak with one of our experts, schedule your personalised consultation.
1. What does Syrve do when a delivery order comes in?
When a delivery order arrives - from any channel - Syrve automatically processes it through a single production pipeline. There's no need to transfer an order from one system to another.
2. Does Syrve give me any control over my drivers?
If you're using your own delivery drivers, Syrve offers a suite of tools that help you optimise your fleet, from plotting efficient routes to tracking driver locations.
3. What happens if too many orders come flooding in?
Syrve is here to help. Syrve makes it easy to predict peak periods, schedule the right kitchen staff, and ensure you always have enough drivers to handle busy nights.
4. Can I use Syrve for dark kitchen deliveries?
Of course! Syrve offers excellent support for dark kitchens, using modern cloud automation to streamline all operations, from online ordering to at-home delivery.
5. What can I do if my drivers need assistance?
If your drivers encounter a problem en route, Syrve can support them. Drivers can call customers immediately with a single click if they're having trouble finding a property.
6. My drivers are all busy! What now?
With Syrve, your customers won't have to wait long for their food. You can closely track driver workload, and distribute orders more effectively based on availability.
7. How do I know if my delivery efforts are succeeding?
Keep an eye on your performance using Syrve's reporting features. Easily compare how the delivery side of your restaurant compares to the rest of your business.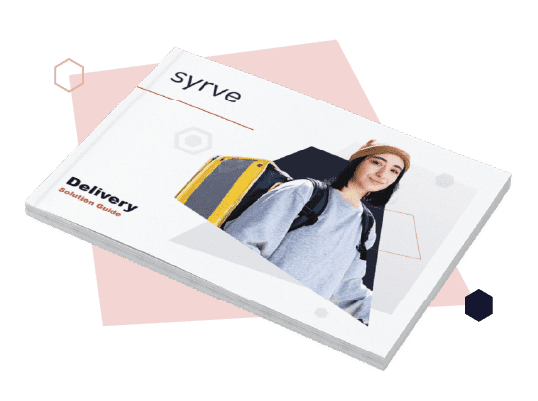 Win A Bigger Share Of The Delivered Food Marketplace
With Syrve, you can enter this market quickly and easily, or supercharge your existing operation - significantly.